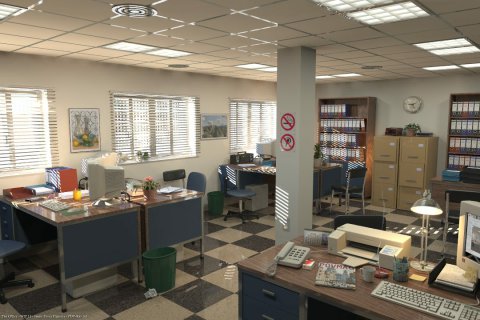 Your role, when visiting someone else's office, is that of a guest, whether it is within your company or without. Don't walk in and settle down as if you were entering your own office. Here are some guidelines:

Don't be late. If you are, apologize and explain.

When you tell the receptionist your name and mission, also present your business card if you have one.

Ask where you can hang your coat, if you have one.

In the office, wait to be told where to sit. If there are a number of chairs, ask which one you should use.

Don't remain standing if your host is seated.

Don't lay papers or documents on the desk or the floor.

Put your briefcase or handbag on the floor beside you.

Don't fiddle with or touch anything on the desk.

Leave promptly when your business is completed.

Send a thank-you note for the meeting within 24 hours.
Try to make the thankyou note not look like a generic, one-size-fits-all product. Here's an example of a good note:

Dear Helen: Thank you for making time yesterday to help me out with the Anderson projections. Your insights are very much appreciated. Best regards, Tom Walker.